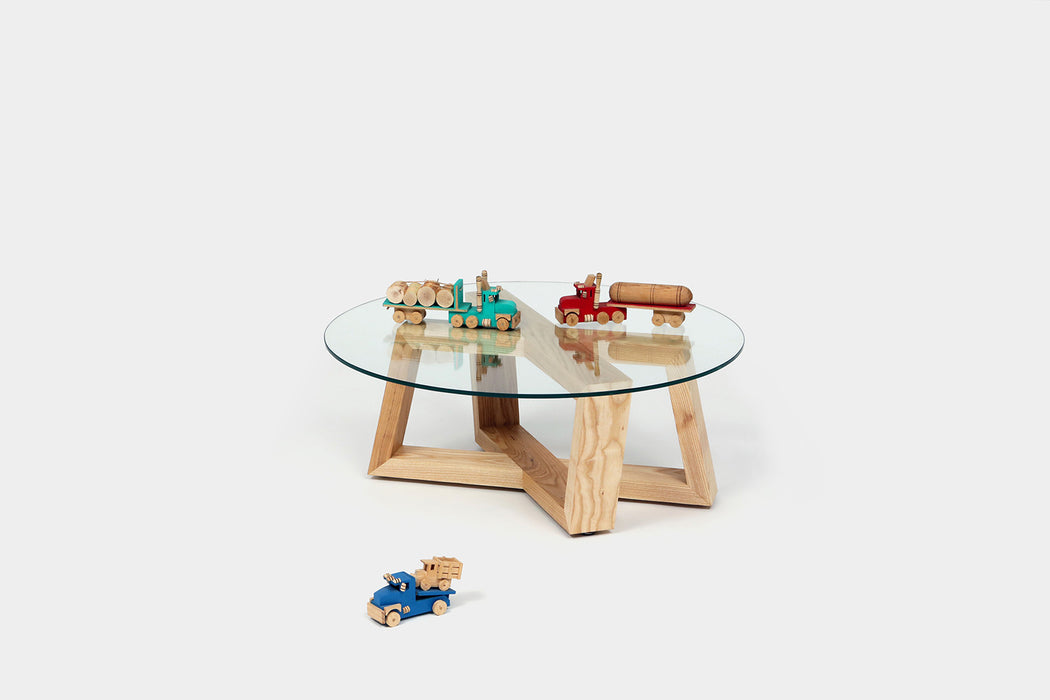 ARTLESS Focal Tables push the 90-degree angle we love so much to new extremes. This asymmetric wood and glass coffee table has the extraordinary quality of being simple in its lines but fairly complex in its looks.

Our Focal Tables were developed as a counter argument to the block-like solidity of our SQG coffee tables. The latter ones are grounded and rigid while the Focals have movement and seem on the verge of taking off.

Table comes with 36" D. glass top.
Height 14"

Solid walnut / ash / black oak + tempered glass + hand-rubbed oil finish

Lead time: 2-4 weeks